Pour consulter la version française de cette page, cliquez ici
MSC is excited to celebrate the second annual Mastocytosis and Mast Cell Diseases Awareness Day on October 20, 2019!
The goal of the Awareness Day is to increase awareness of mast cell disease in our communities. It is also an opportunity for patients and caregivers to support each other and share information about this rare and complicated disease.
There are many ways for you to get involved!
---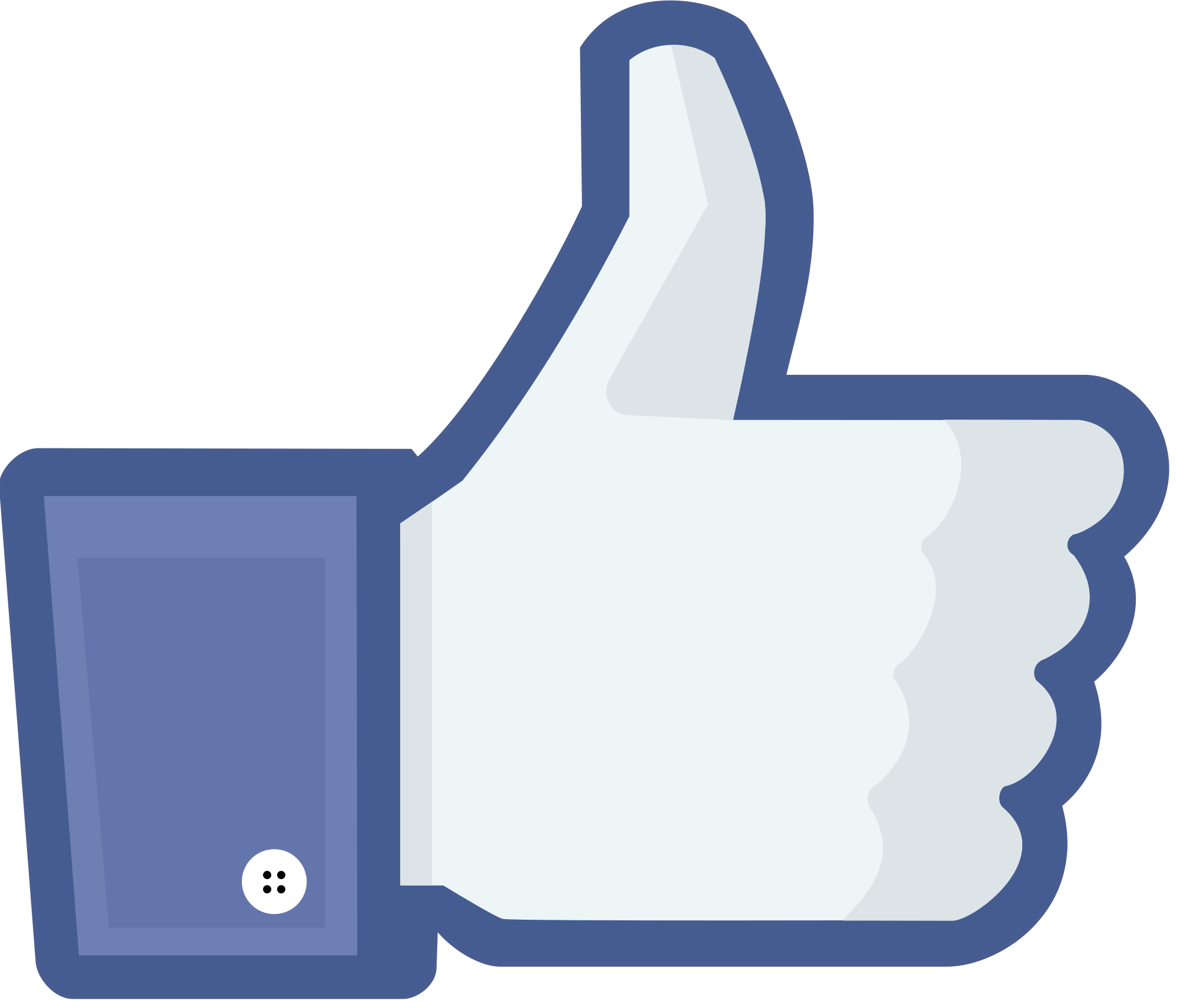 Like our Facebook Page
Visit www.facebook.com/mastocytosis.ca and like our page to stay informed of Awareness Day activities (we have lots of fun things planned) and all future communications from MSC.
---
Change Your Facebook Profile Pic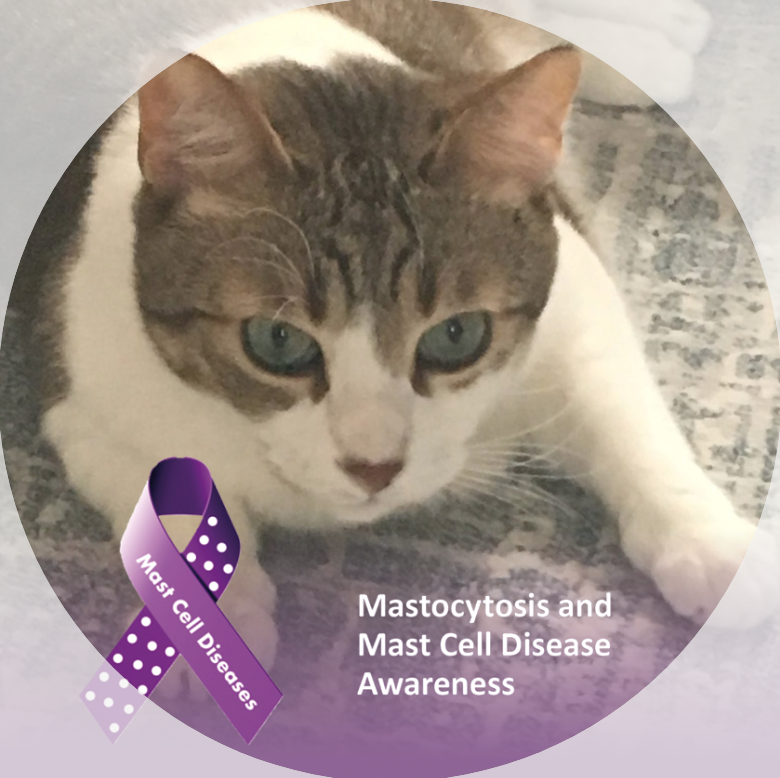 Add a frame to your Facebook Profile Pic to #supportmastcelldisease.
Search for "International Mastocytosis and Mast Cell Diseases Awareness Day" by Mastocytosis Society Canada.
Choose the frame and adjust as necessary.
Click Use as Profile Picture.
---

Share Your Story with Family and Friends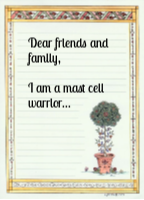 Often times, family and friends are uncertain how to support us along the way. We can help them by sharing information about this complicated disease, explaining how it affects us and showing them how they can be there for us.
This Awareness Day, we encourage you to share your story on your own Facebook page. You may be surprised at the positive comments, questions and support you'll receive by sharing a glimpse into your life with rare disease.
Below are Facebook posts from patients who posted about mast cell disease and received an outpouring of support from family and friends. Feel free to use these as examples for your own story. Remember to add a fundraising button to your post to help MSC continue our Awareness mission. Example 1 Example 2
---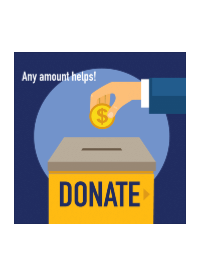 Share our Facebook Fundraiser
Please help us fundraise so we can continue to raise awareness about Mast Cell Disease among patients, caregivers, health care professionals and other important decision makers.
Share our fundraiser on your Facebook page.
Create your own fundraiser for MSC by creating a FB post, selecting Support NonProfit and searching for Mastocytosis Society Canada. Facebook will add a fundraiser to your post, send monies raised directly to MSC and send you an official donation receipt.
Visit our website for other ways to donate.
---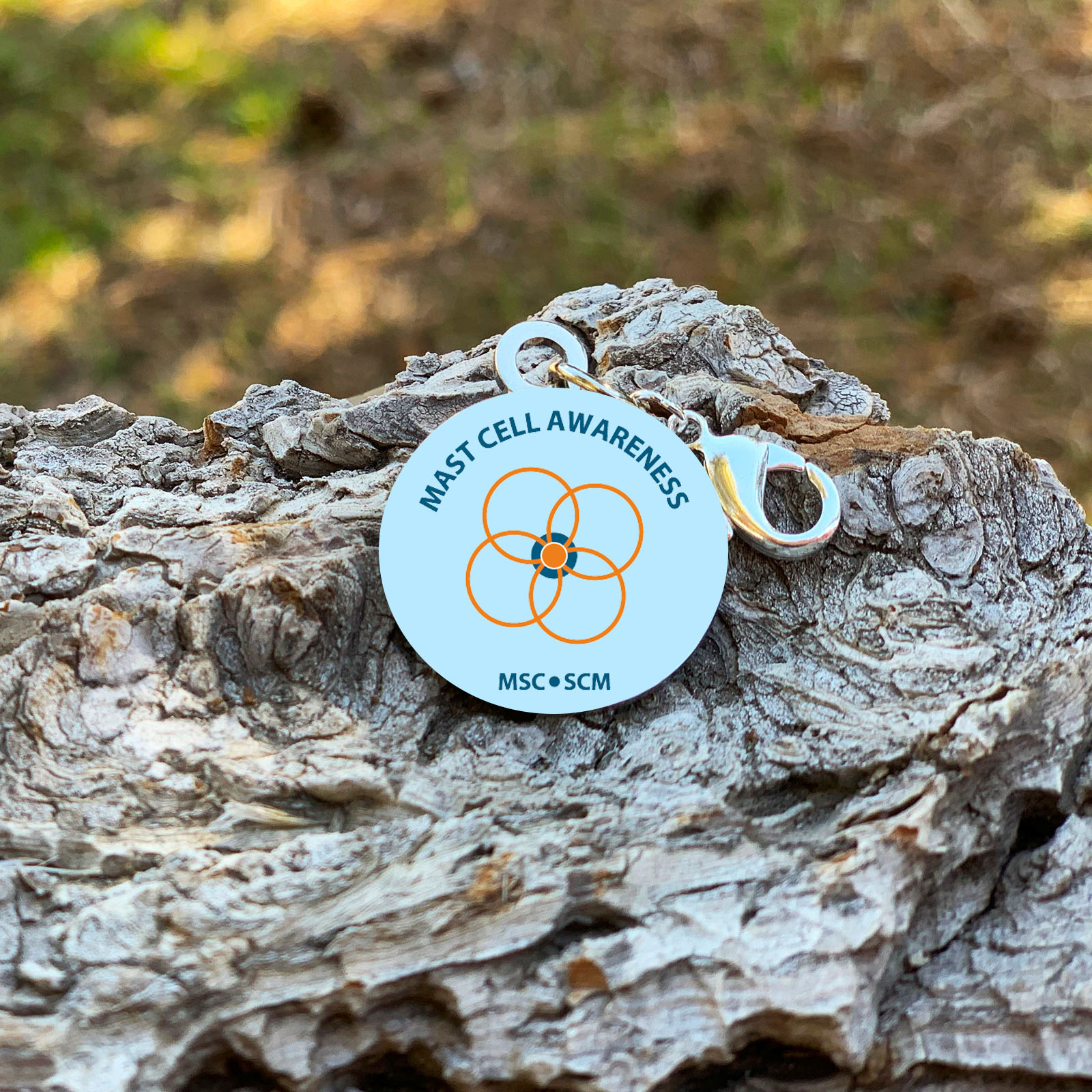 Purchase a Mast Cell Awareness Charm
These beautiful charms are a great conversation starter and provide a unique opportunity to raise awareness about mast cell disease. Purchase a charm, keychain or bracelet for anyone who might be impacted by mast cell disease. They're sure to wear it proudly!
---
Share an Overview of Mast Cell Disease
View or download the MSC Information Pamphlet for a summary of the types of mast cell disease, symptoms and triggers. This is excellent information to pass along to family and friends who would like a basic understanding of this disease.
---
Complete Our Patient Survey - Coming soon!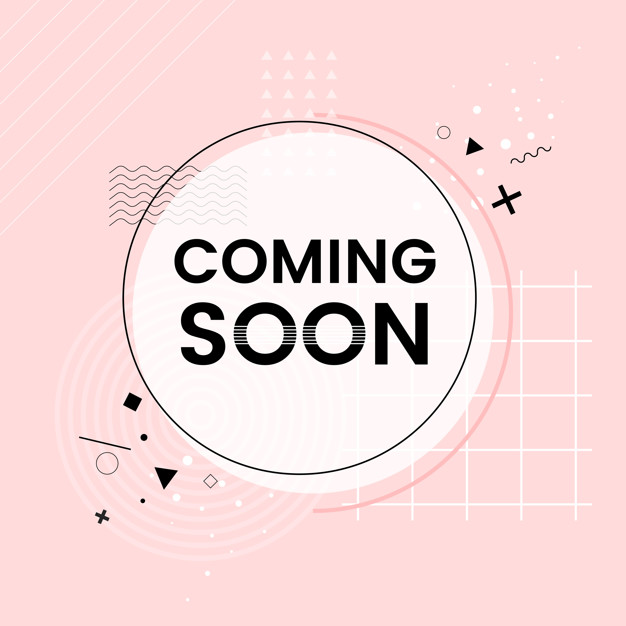 MSC is here to serve you. Please complete our survey to help us better understand:
what information you would like to receive from us
how you would like to receive that information
where you would like us to focus our efforts